Tips for Avoiding Makeup Meltdowns on Your Wedding Day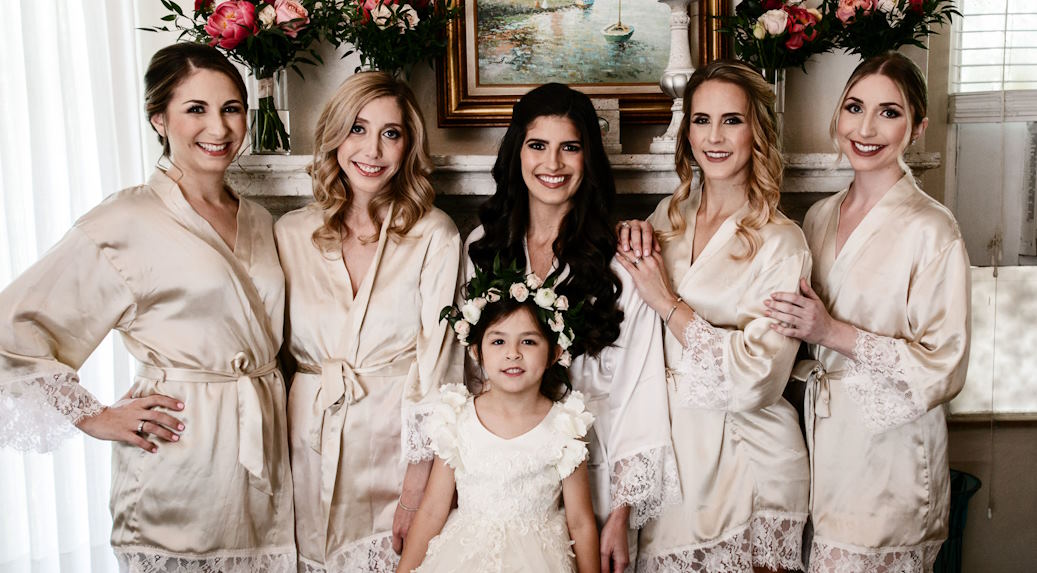 Your wedding day is one of the most significant moments in your life, and you want to look and feel your absolute best. From the dress to the hair, every detail matters, including your makeup. However, the last thing you want is for your carefully crafted look to melt away as the day progresses. That's why we've compiled a comprehensive guide to help you avoid makeup meltdowns on your wedding day.
Choosing the Right Makeup Products
When it comes to your wedding day, the last thing you want to worry about is your makeup fading, smudging, or melting away. That's why selecting the right makeup products is crucial for ensuring a long-lasting and flawless look that will withstand the tears, hugs, and endless photo sessions. Here are some tips to help you make the right choices:
Opt for long-lasting and waterproof formulas: Look for makeup products that are specifically designed to be long-wearing and waterproof. These formulas are formulated to withstand sweat, tears, and even a little rain if necessary. Choose foundations, concealers, eyeliners, and mascaras that boast long-lasting and waterproof claims to ensure your makeup stays put from morning until night.
Consider airbrush makeup for a flawless finish: Airbrush makeup has become increasingly popular for bridal looks, and for good reason. This technique involves using a compressor and airbrush gun to spray a fine mist of foundation onto your skin, resulting in a lightweight and flawless finish. Airbrush makeup is known for its longevity and ability to withstand heat and humidity, making it an excellent choice for your wedding day.
Use a makeup primer to extend the wear of your makeup: A makeup primer acts as a base for your foundation, helping to create a smooth canvas and extend the longevity of your makeup. Look for a primer that is specifically designed to grip onto your foundation and prevent it from sliding off throughout the day. Applying a primer before your foundation will not only help your makeup stay in place but also minimize the appearance of pores and fine lines.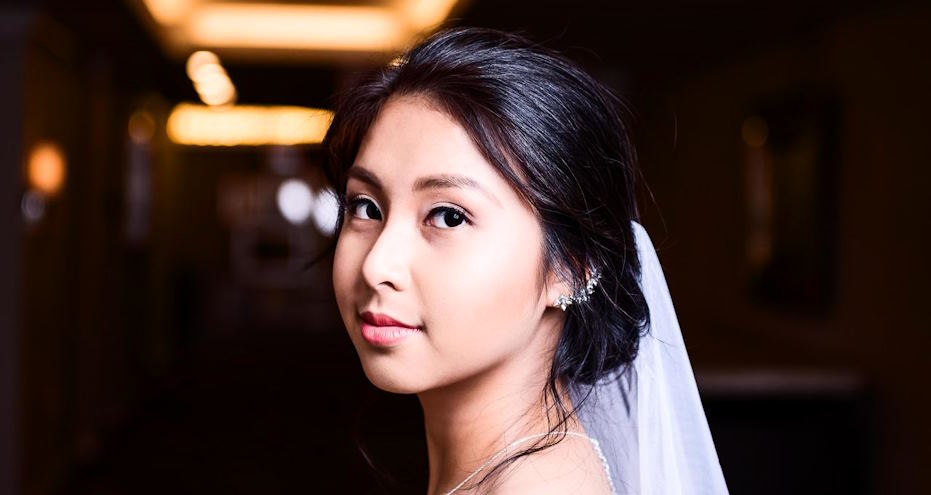 Collaborating with a Professional Makeup Artist
Your wedding day is the perfect occasion to treat yourself to the expertise of a professional makeup artist. Their skills and knowledge can elevate your bridal look to new heights. To ensure a seamless collaboration and achieve the desired outcome, follow these essential tips:
Research and book a professional makeup artist in advance: Start your search for a makeup artist early on to secure their services for your wedding day. Look for artists with experience in bridal makeup and check their portfolios and client reviews. Once you find someone whose work aligns with your vision, book them as soon as possible to avoid any disappointment.
Schedule a trial makeup session to test different looks: A trial makeup session is a crucial step in the process. It allows you to experiment with various looks, ensuring you find the one that suits your style and enhances your features. Schedule this session well in advance, preferably a few months before the wedding, so you have ample time to make any necessary adjustments.
Communicate your preferences and concerns to the makeup artist: Effective communication with your makeup artist is key to achieving the look you desire. Be open and honest about your preferences, whether it's a natural look or a bold statement. Discuss any concerns you may have, such as skin sensitivities or specific areas you'd like to focus on. The more information you provide, the better the makeup artist can tailor their skills to your needs.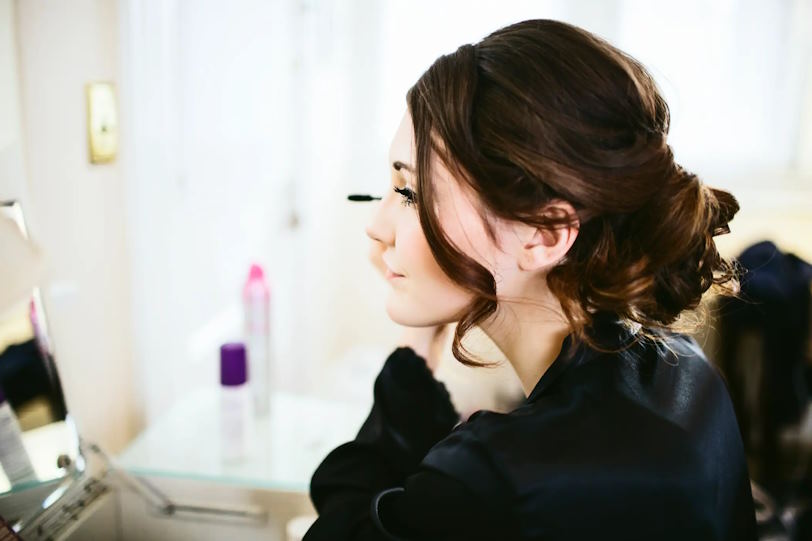 Handling Potential Issues
On your wedding day, unexpected challenges can arise, and it's important to be prepared to handle them. When it comes to your makeup, here are some tips to ensure you're ready for any potential issues that may arise:
Keep oil-blotting sheets on hand for touch-ups: As the day progresses, you may notice your skin becoming shiny or oily. To combat this, keep oil-blotting sheets in your bridal clutch or with a trusted bridesmaid. These handy sheets absorb excess oil without disturbing your makeup, leaving you with a fresh and matte complexion.
Have a backup plan for unexpected weather conditions: Weather can be unpredictable, and unexpected rain, humidity, or wind can wreak havoc on your makeup. Plan ahead by discussing potential weather scenarios with your makeup artist during the trial session. They can suggest suitable products and techniques to ensure your makeup stays intact, such as waterproof mascara or a setting spray with extra hold.
Prepare a makeup emergency kit with essentials: Put together a small emergency kit with makeup essentials to address any unexpected mishaps. Include items like concealer for touch-ups, a lipstick or lip gloss for reapplication, a compact mirror, and some cotton swabs for precision fixes. Having this kit on hand will give you peace of mind, knowing that you can address any makeup emergencies that may arise.