Choosing the Right Wedding Officiant for Your Ceremony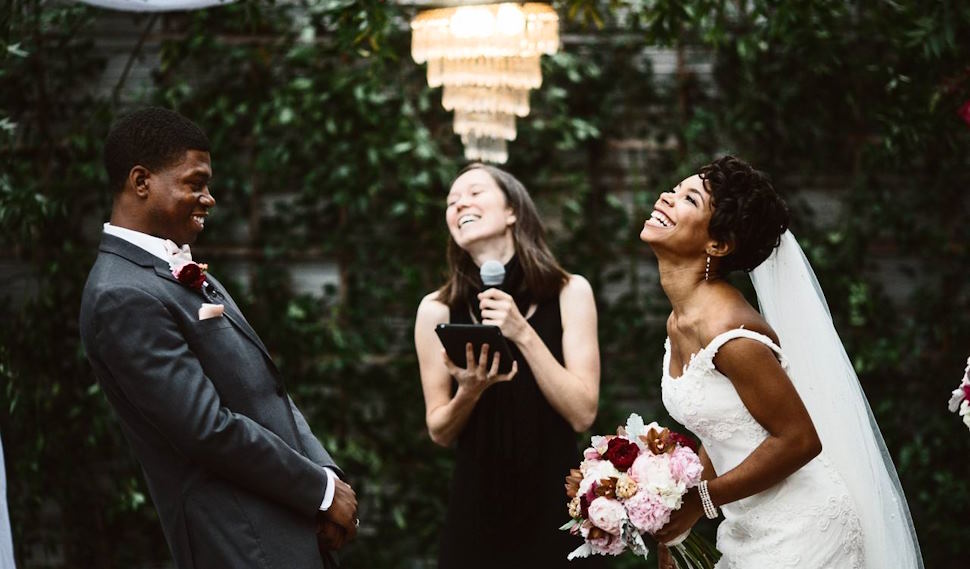 Your wedding day is one of the most significant and memorable moments of your life, and selecting the right wedding officiant plays a crucial role in shaping the atmosphere and meaning of your ceremony. The wedding officiant serves as the guiding presence, setting the tone and leading you and your partner through the exchange of vows and the commitment to a lifelong journey together. With numerous options available, from religious clergy to non-denominational officiants and civil celebrants, finding the perfect match requires careful consideration.
Researching and Gathering Information
Seeking recommendations from friends, family, and wedding professionals
When embarking on the search for the perfect wedding officiant, start by reaching out to your trusted circle of friends, family, and wedding professionals. Seek recommendations from those who have recently tied the knot or attended weddings that left a lasting impression. They can provide valuable insights and personal experiences, guiding you towards officiants who excel in creating meaningful ceremonies.
Exploring online resources and directories
The internet is a treasure trove of information when it comes to finding wedding officiants. Explore online resources and directories specifically designed for wedding planning. Websites like WeddingWire, The Knot, and local wedding directories allow you to filter results based on location, style, and religious preferences, making it easier to find officiants who align with your vision.
Reading reviews and testimonials
Before making any decisions, take the time to read reviews and testimonials from couples who have worked with potential officiants. These firsthand accounts offer a glimpse into their professionalism, flexibility, and ability to connect with couples. Look for officiants who consistently receive positive feedback and praise for their ability to create personalized and heartfelt ceremonies.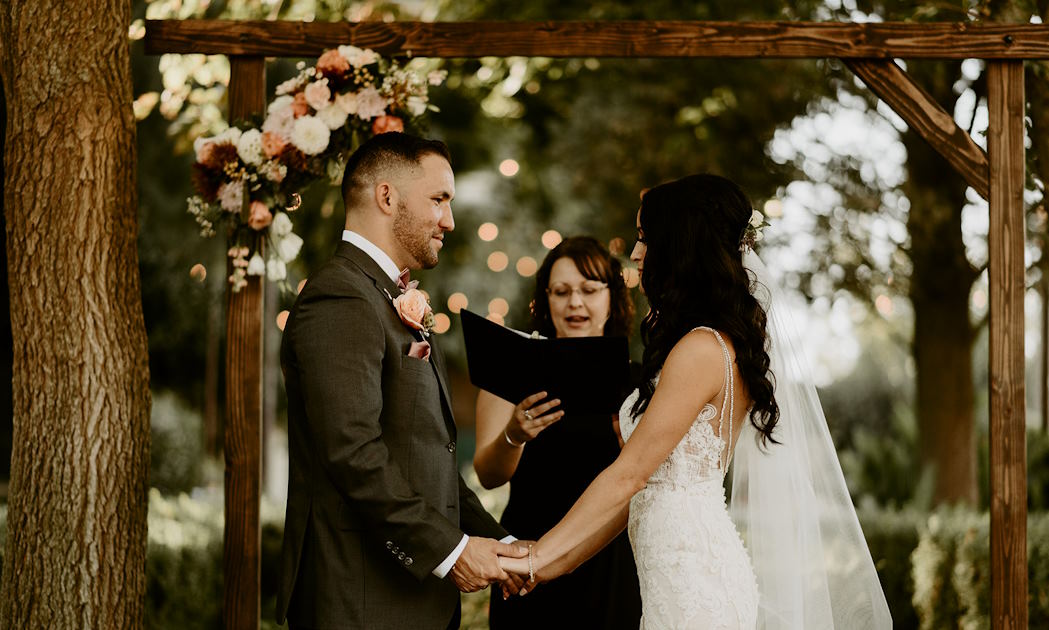 Evaluating Compatibility and Personal Connection
Assessing their communication style and demeanor
When selecting a wedding officiant, it's crucial to assess their communication style and demeanor. Pay attention to how they listen and respond to your questions and concerns. Do they actively engage in conversations and demonstrate genuine interest in understanding your story? A warm and approachable officiant who can effectively communicate and connect with you and your partner will create a comfortable and meaningful ceremony atmosphere.
Discussing your vision and expectations for the ceremony
A wedding ceremony should be a reflection of your unique love story. Engage in open and honest discussions with potential officiants about your vision and expectations. Share your ideas, cultural traditions, or rituals you'd like to incorporate. A compatible officiant will actively listen, provide guidance, and offer suggestions that align with your vision, ensuring a personalized ceremony that resonates with you and your guests.
Confirming their flexibility and willingness to personalize the ceremony
Flexibility is key when it comes to personalizing your wedding ceremony. A great officiant will be open to tailoring the ceremony to your preferences, incorporating elements that hold significance to you as a couple. Discuss their willingness to accommodate your requests, whether it's custom vows, readings, or cultural rituals. An officiant who embraces personalization and demonstrates a commitment to making your ceremony uniquely yours is a valuable find.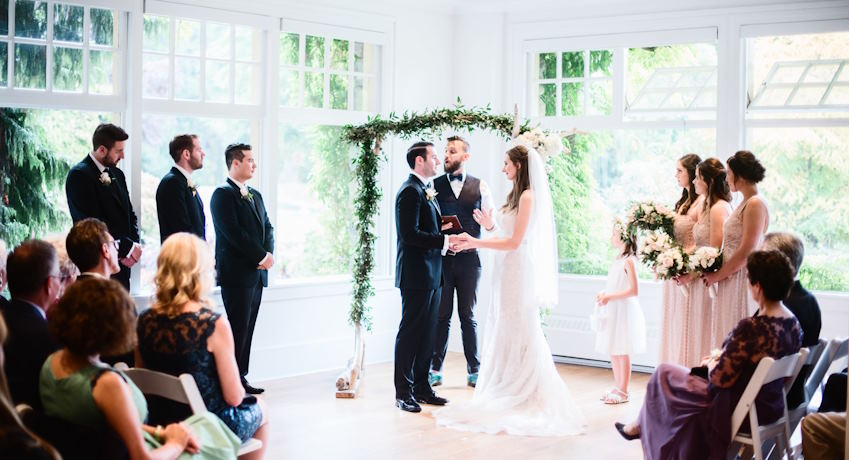 Legalities and Documentation
Verifying the officiant's ability to perform legal ceremonies
When choosing a wedding officiant, it's essential to verify their ability to perform legal ceremonies. Different jurisdictions have varying requirements, so ensure that the officiant you select is authorized to officiate weddings in your specific location. They should have the necessary credentials, such as being ordained or registered with the appropriate governing body, allowing them to legally solemnize your marriage.
Providing necessary documentation (marriage license, identification, etc.)
To make your marriage official, you'll need to provide certain documentation to the officiant. This typically includes a valid marriage license issued by the relevant government authority. Familiarize yourself with the specific requirements of your jurisdiction and ensure you obtain the marriage license within the designated timeframe. Additionally, you may need to provide identification documents, such as passports or driver's licenses, to establish your identity and eligibility to marry.
Ensuring the officiant will handle legal aspects accurately and promptly
One of the responsibilities of a wedding officiant is to handle the legal aspects of your marriage accurately and promptly. They should be knowledgeable about the specific legal requirements in your jurisdiction, including the completion and filing of the marriage license and any necessary paperwork. Confirm with the officiant that they are well-versed in these matters and have a track record of handling the legal aspects efficiently and responsibly.