The Art of Wearing a Wedding Tiara: Hairstyling Tips and Inspiration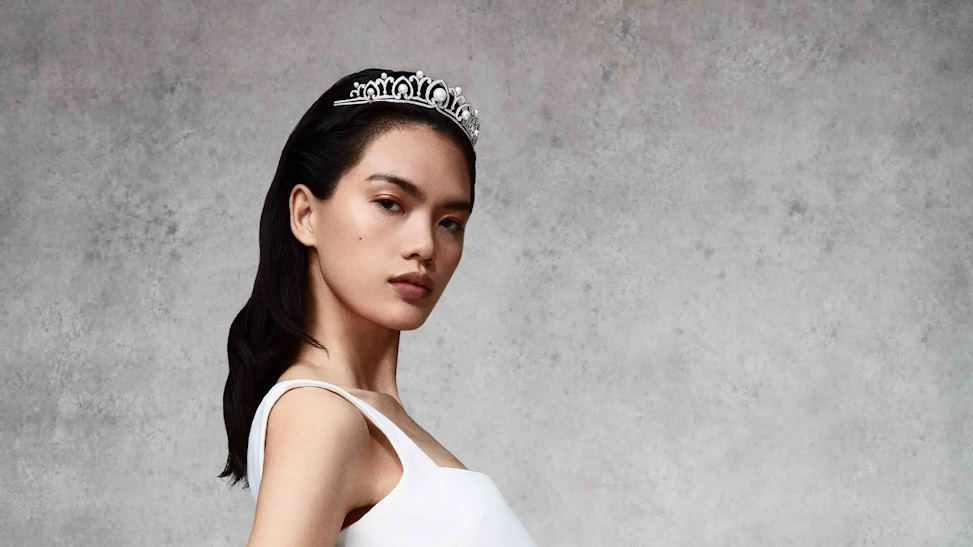 A wedding tiara holds a special place in a bride's ensemble, symbolizing elegance, grace, and regality. As an exquisite accessory that crowns her on her special day, the art of wearing a wedding tiara requires careful consideration and thoughtful hairstyling. From selecting the perfect tiara that complements their dress and face shape to exploring various hairstyling techniques that enhance its beauty, we guide brides through the intricacies of achieving a flawless bridal look.
Selecting the Perfect Wedding Tiara
Consideration of wedding theme and dress style:
When it comes to choosing a wedding tiara, it's essential to consider your wedding theme and dress style. The tiara should harmonize with the overall aesthetic of your wedding. For instance, if you're having a fairytale-inspired wedding, a tiara with intricate details and sparkling crystals might be an ideal choice. Alternatively, if your wedding has a bohemian vibe, a floral-inspired tiara with delicate accents can beautifully complement your dress style. By aligning the tiara with your wedding theme and dress style, you'll create a cohesive and visually captivating bridal ensemble.
Determining the right tiara style for face shape and hairstyle:
The tiara you choose should enhance your facial features and work in harmony with your hairstyle. Consider your face shape when selecting a tiara style. For example, if you have a round face, a tiara with height and vertical elements can elongate your face. If you have an oval face, you can experiment with various tiara styles as most designs tend to suit this face shape. Additionally, your hairstyle plays a crucial role in determining the right tiara style. If you're planning an intricate updo, a dainty and lightweight tiara can beautifully complement it. For loose, flowing locks, consider a tiara that adds a touch of elegance without overpowering your hairstyle.
Material and gemstone options for tiaras:
Tiaras come in a variety of materials, each with its unique charm. Traditional tiaras are often crafted from silver or gold-plated metal, offering a timeless appeal. However, if you prefer a more contemporary look, you can explore tiaras made from alternative materials like rose gold or even ethereal materials like lace or silk. Furthermore, gemstone options allow you to infuse your tiara with personalized touches. From shimmering Swarovski crystals to lustrous pearls or even colorful gemstones, there are endless possibilities to add a touch of sparkle or subtle hues to your tiara, reflecting your individual style.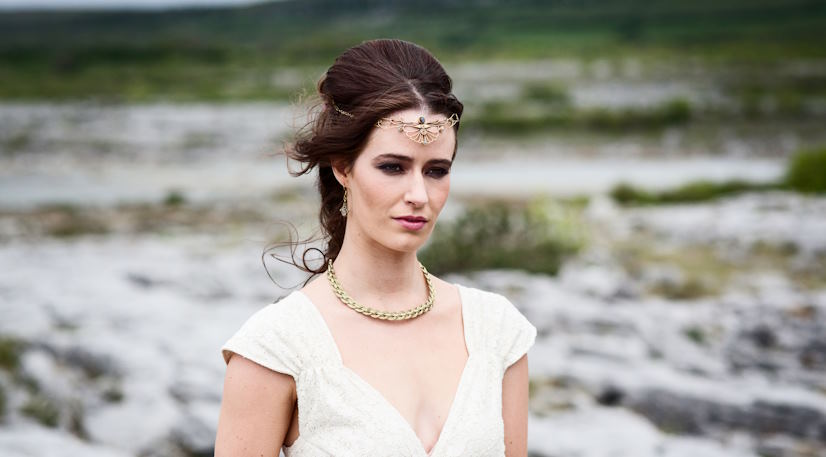 Hairstyling Tips for Wearing a Wedding Tiara
Working with different hair lengths and textures:
No matter your hair length or texture, there are stunning options for wearing a wedding tiara. For long, flowing locks, consider elegant updos such as a classic chignon or a braided bun to create a beautiful base for your tiara. If you have medium-length hair, you can opt for half-up, half-down styles or soft curls cascading down your shoulders. Short-haired brides can embrace their chic style by adding a touch of glamour with a tiara-adorned pixie cut or a stylish updo. Remember, with the right hairstyling techniques and a bit of creativity, any hair length can be transformed into a stunning canvas for your wedding tiara.
Choosing the right hairstyle to complement the tiara:
Consider sleek updos or classic bun hairstyles that create a clean and sophisticated look. For tiaras with a more delicate design, loose waves or romantic curls can beautifully frame your face while adding a touch of softness. Experiment with different hairstyles during your trial sessions to find the perfect match that enhances the beauty of your tiara.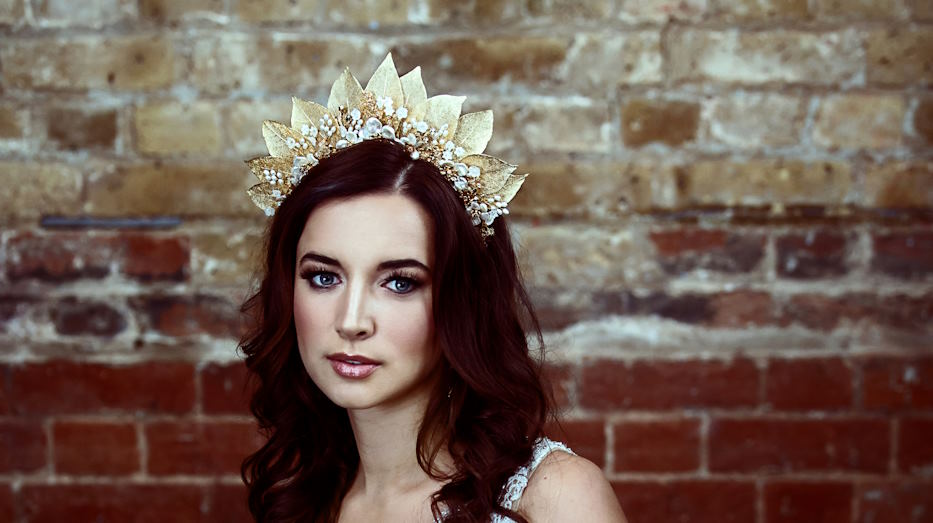 Bridal Hairstyle Inspirations with Wedding Tiaras
Classic Updos: Elegant and timeless looks
Classic updos are a popular choice for brides seeking a sophisticated and polished appearance. Pairing a wedding tiara with an updo creates a regal and elegant look. Consider a sleek, low bun adorned with a tiara positioned just above the bun for a refined and timeless aesthetic. For a touch of romance, incorporate braids or twists into the updo. Classic updos beautifully showcase the tiara, allowing its intricate details to shine while ensuring your hairstyle stays in place throughout the day.
Half-Up, Half-Down Styles: A balance of romance and sophistication
For a harmonious blend of romance and sophistication, half-up, half-down hairstyles are a wonderful choice when wearing a wedding tiara. Create cascading curls or loose waves that flow down your back, while the top section is gently pulled back and secured with pins or a small hair comb adorned with your tiara. This style beautifully frames your face, highlighting your tiara while maintaining a soft and feminine allure. It's a versatile option that complements various wedding themes, from garden ceremonies to elegant ballroom affairs.
Bohemian Waves: Soft and natural hairstyles for a relaxed vibe
Bohemian waves exude an effortlessly chic and relaxed vibe, making them an ideal choice for free-spirited brides. These loose, natural waves can be achieved through curling irons or braiding techniques. Enhance your bohemian waves with a wedding tiara positioned across the forehead for a boho-glam look. Opt for a tiara with nature-inspired elements like leaves or floral motifs to complement the organic feel of the hairstyle. Bohemian waves paired with a tiara create an enchanting and whimsical bridal style that embraces a carefree spirit.